Top Wok Chinese Takeaway
Cantonese, Szechuan, Peking and Thai
185 Mill Road, Deal (Next to Co-Op) CT14 9BE
01304 - 389093
Opening Hours
5.00 pm - 11.00 pm, 6 days a week, closed Tuesdays. Open bank holidays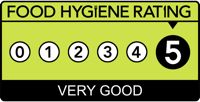 Menu can be viewed HERE
Free Delivery for food orders over £18 (2 miles in distance)
Free Prawn Crackers for food orders over £12**
*We use "Google Map" to calculate distances
Charges will be applied to orders under £ 18* (Subject to availability. Minimum order applies)
All delivery orders taken after 10.30 pm are subjected to delivery charge. Delivery Service is not guaranteed. Terms and conditions apply. Subject to availability.
Please note that this is our official website, menu and prices on other website(s) will not be honoured.
**Subject to availability. This cannot be changed and has no cash value. No alternative will be given if becomes unavailable.